How to unlock the entrance key.
1.Touch the key panel with your hand.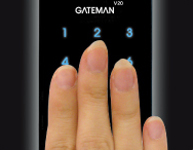 It will make a beep sound.
2.Please enter the PIN code you have received from us.
3.Touch the key panel one more time.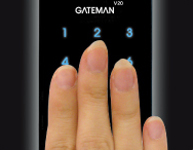 The lock will be automatically unlocked.
Please open the door to the left pulling the door lever.
When you open the door without proper unlocking procedure, the alarm will go on.
You have to operate the proper procedure from the beginning to stop it.
Please wait to move the door until you can unlock the key.